Dyno-Rod leads the field and remains the nation's favourite Drain Cleaning and Repair Service.

A unique trailer system using a patented wrap around hitch to allow towing from the wheels.


Offered motorists a fast and efficient while you wait fitting service for silencers and exhaust systems.


The first network of professional car paint shops in the UK offering a wide variety of colours at affordable prices.


A chain of turn of the 20th Century San Francisco themed ice cream parlours featuring 34 flavours situated in West Germany.


A mobile service providing vehicle engine tuning throughout the UK.


Launched in March 1981 to tackle the 'Cowboy' image of plumbers of the day.

Zif brought together a network of small independent couriers.


An innovative new approach to direct response marketing phone numbers.


A phone and web based flower service based in Skipton providing next day nationwide delivery of freshly imported Dutch flowers.


The UK's first professional mobile handyman service.


A corporate identity and branding solution for an established nationwide appliance company looking to enhance its presence in the B to C marketplace.


A marketing tool affixed to the top of a van that instantly identifies and re enforces the service message of the company.


A concept licensed to Homeserve for their 24/7 property maintenance business.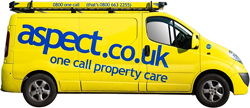 Brand update for an established property maintenance company.


A new division within The Zockoll Group that manages a range of the service offerings.
[rev_slider slidertitle="homeslider" alias="homeslider"]